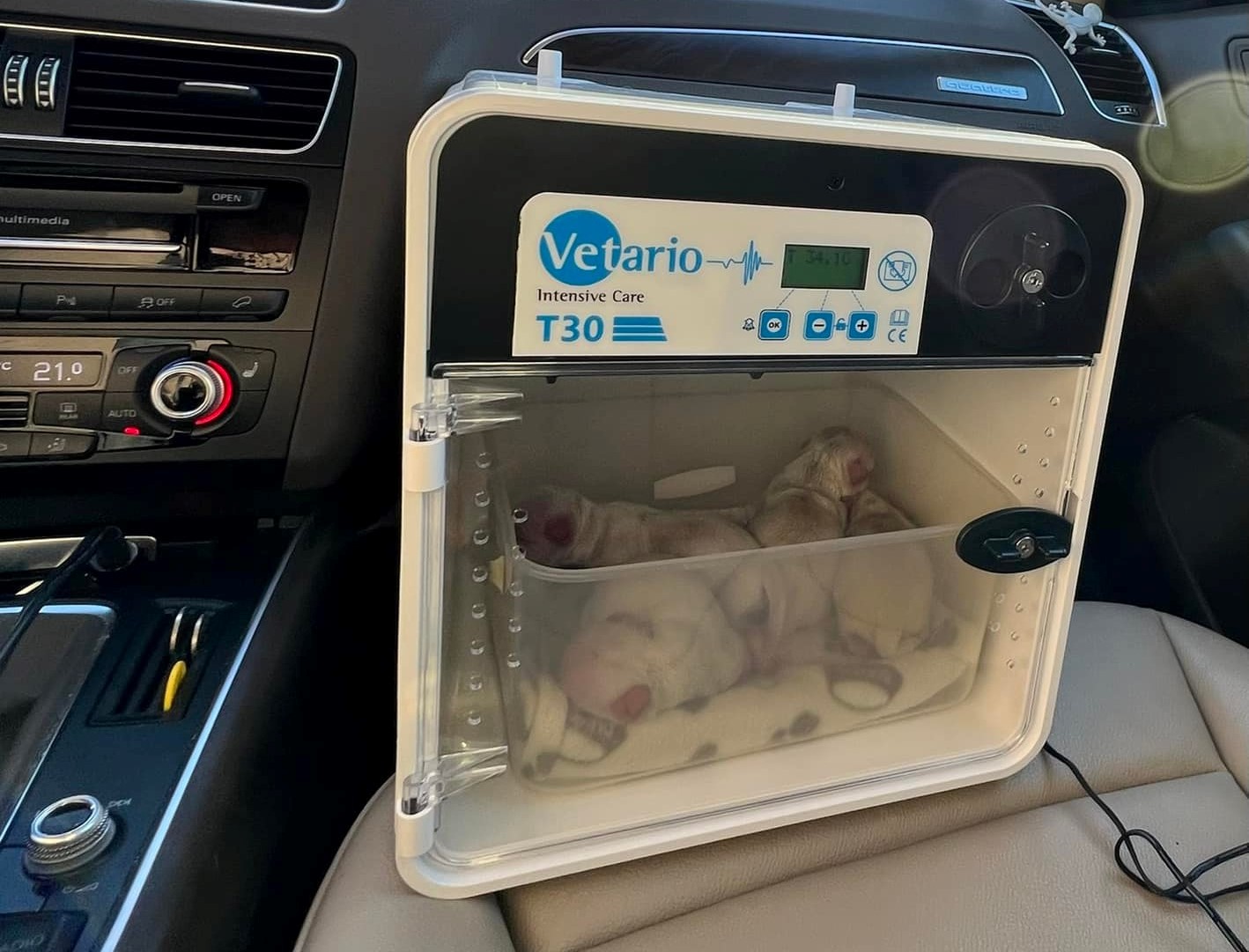 Daria uses the Vetario T30 to transport newborn puppies, Poland
Daria from Poland messaged us to tell us how impressed she is with our Vetario T30 portable intensive care unit. It was quick and easy to set up, and it was heating to the correct temperature whilst she was driving to pick up the puppies following a caesarean section at her vets.
'We breed Chihuahua dogs; they belong to the group of large-headed dogs and caesarean section is more common here than in other breeds. Mom and children feel great. Mom looks after them beautifully, and they grow very quickly. Yes, at times like this I feel very nervous because I am worried about my mother and the little ones. We have a wonderful veterinarian who looks after our dogs in a wonderful way. Your Vetario T30 incubator allows for a safe journey for both children and drivers. We are returning from the veterinary clinic where, after the caesarean section, mother and children were given the best care by Dr. Mateusz and his team, whom we would like to thank from the bottom of our hearts. Przychodnia weterynaryjna ZOONA – thank you.  We would also like to thank Vetario Intensive Care Units for a great device in which we safely and in perfect conditions transport our puppies home from the clinic.'
You can find out more about Daria and her Chihuahua puppies here.
Daria Pycia, Crystal Empire